My creative approach is defined by diversity. The ability to generate new ideas and express them in new, different and exciting ways is achieved not in a vacuum, but in observing our environment and communicating with those we encounter. Only by listening can we see the world beyond the boundaries of our own experiences. From a professional perspective, only by listening to our customers can we truly understand their needs and communicate them in a way that will resonate with their target audience.
A designer's work is never done, his learning curve never complete. I take great pleasure in acquiring new skills and honing my craft — not only for professional development but also for the immense satisfaction of personal growth: an end game in itself.
---
Everything you can imagine is real. ~Pablo Picasso
---
Graphic Design
---
---
Web Design

---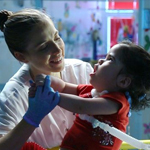 Canadian Friends of Herzog Hospital
Established in 1894, Herzog Hospital is the best geriatric, psychiatric, and respiratory care center in Israel. A world-wide pioneer in treating Post Traumatic Stress Disorder and Alzheimer's research, Herzog has earned outstanding national and international recognition.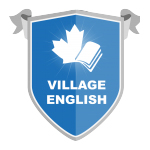 Village English Language School
Since 1995 Village English Ltd Language School has provided extraordinary English lessons for international students from all around the world. Village English uses the Macmillan Global curriculum which focuses on speaking, listening, reading, writing, grammar and vocabulary. It is designed to be challenging and compliment your Canadian experience.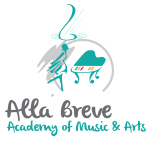 Alla Breve – Music & Arts School
Alla Breve Music Academy is a professional music school for the community. The Alla Breve Music Academy was founded in 1995 with only 15 students and a faculty of 2 emerging in North York, then later in Markham and Maple and now has over 700 students.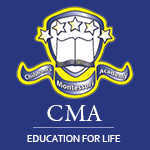 The Children's Montessori Academy
Established in 1997, this intentionally small preschool provides children with a traditional Montessori education pursuant to Maria Montessori's lifetime work. As someone with a lifelong thirst for knowledge, I was particularly gratified to be involved with this CCMA accredited Montessori school.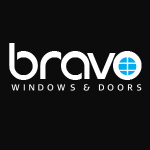 Bravo Windows & Doors
Specializing in steel windows and doors, Bravo boasts a team with a broad range of experience in construction management and architecture. This combination of knowledge and hands-on experience allows them to develop projects on an integrated basis, from surround and waterproofing to structural requirements and installation.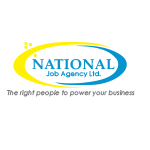 National Job Agency
For more than 10 years, the National Job Agency has helped meet the staffing demands of employers seeking qualified candidates for full-time jobs throughout Canada. Their employment services encompass all levels of professional experience and span a broad range of industries and companies.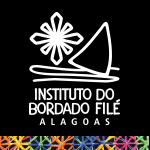 The Embroidery Institute of Alagoas (Brazil)
A non-profit organization that founded in 2012, Alagoas was created as an initiative to increase public awareness of the difference between traditional Filé embroidery and lower-quality imitations found throughout Brazil. Having lived in Brazil and as an artist myself, I was keenly aware of the need to preserve and promote this artisinal heritage and its practitioners.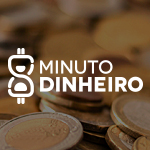 Minuto Dinheiro – Financial Planning Blog
A crisp, easy-to-navigate website that brings useful content to anyone interested in financial planning tipA crisp, easy-to-navigate website that brings useful content to anyone interested in financial planning tips.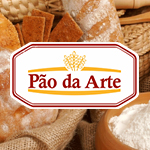 Bread Art Bakery
The Bread Art Bakery website brings a little taste of what's baking inside. Using a personalized iconography and bright colors, I was able to convey the fresh, youthful, upbeat environment in a modern and responsive website.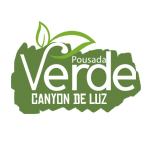 Pousada Verde Canyon de Luz
This lodge and restaurant is located in a spectacular setting in northeast Brazil. The design of the website highlights this amazing locale through imagery and vibrant colors.
---
Photography
---